2023 Honda Accord
Comparison Near Mobile, AL

Honda has been a leader in the midsize sedan market for years; the predecessors to today's 2023 Honda Accord set a standard of excellence for affordable, uncompromised four-doors that other brands have yet to reach. Consider the 2023 Toyota Camry, for instance -- when brought up in any Honda vs. Toyota debate, this popular sedan falls short of its archrival in several key objective metrics.
Our Honda dealer near Mobile performed the following Accord vs. Camry comparison to illustrate this. It proves what we've long known: if you want one of the best sedans for sale in 2023, the Accord needs to be on your radar.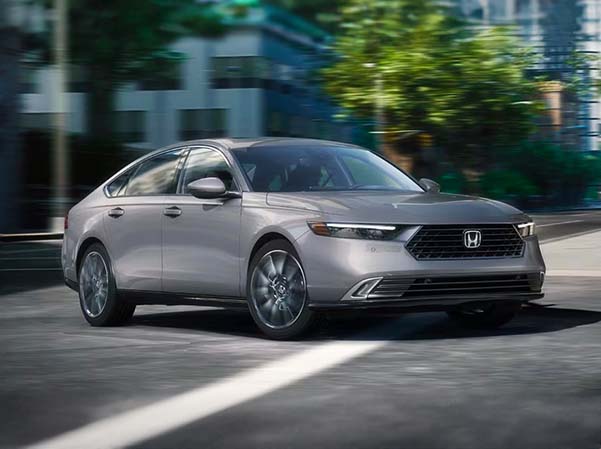 2023 Honda Accord

Engine Specs Comparison

Performance is at the heart of the 2023 Honda Accord, to such an extent that Toyota Camry drivers will undoubtedly be jealous. The Accord engine options leave nothing on the table, and local Honda fans will appreciate the standard turbocharged 1.5-liter 4-cylinder that's capable of generating up to 192 pound-feet of torque.

The Camry, lacking a turbocharger, delivers less peak torque at a much higher RPM. The result? Its engine needs to work noticeably harder to generate less power, underscoring how much more refined the Honda engine is. The Camry simply can't keep up.
2023 Honda Accord
Standard Engine: 1.5-liter turbocharged 4-cylinder
Standard Horsepower: 192
Standard Torque (lb-ft): 192
Hybrid Option: Available
2023 Toyota Camry
Standard Engine: 2.5-liter 4-cylinder
Standard Horsepower: 203
Standard Torque (lb-ft): 184
Hybrid Option: Available
2023 Honda Accord

Interior Feature Comparison

The 2023 Accord interior is a technology hotbed thanks to features like a standard 10.2-inch Driver Information Interface and Apple CarPlay®compatibility. This midsize Honda is also incredibly space efficient: you'll find 105.7 cubic feet of passenger volume within its four doors, which is noticeably more than what's offered by the new Camry. Unsurprisingly, the Accord also boasts more rear legroom than its Toyota rival.

And you won't have to ever worry about unwanted guests verifying these specs firsthand, either, as Walk Away Auto Lock® technology comes standard on all 2023 Accord trims for sale near Mobile. No more second-guessing if you locked the car -- just stroll off and let the Accord lock itself once it senses you and your keys are out of the vicinity. You won't find anything like it in any new Camry.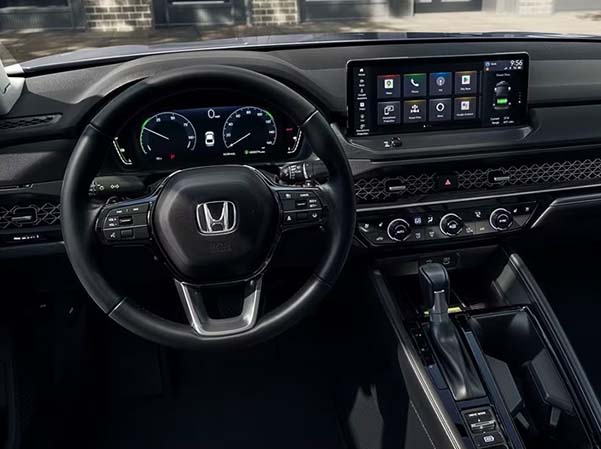 2023 Honda Accord
Passenger Space (cu. ft.): 105.7
Rear Legroom (in.): 40.8
Walk Away Auto Lock®: Standard
2023 Toyota Camry
Passenger Space (cu. ft.): 100.4
Rear Legroom (in.): 38.0
Walk Away Auto Lock®: N/A
Honda Sales Near Me
The Accord reputation for reliability and practicality is matched only by its sharply tailored, impressively upscale driving experience. Can the Camry keep up? As our 2023 Honda Accord vs. Toyota Camry specs sheet comparison proves, the answer is no. If you're ready to buy an Accord near Mobile, contact Tameron Honda Eastern Shore today to book a test-drive and discover everything it offers.