Used Car Financing
Near Mobile, AL
Interested in financing a used vehicle but don't know where to start? Look no further than Tameron Honda Eastern Shore. Our local Honda dealership has been connecting drivers in the local area with suitable used car loans for years. No matter what type of vehicle you're interested in, whether it's a pre-owned Honda Civic SUV, Honda Ridgeline pickup or any other make and model, we are dedicated to making it simple for you to obtain the auto financing that aligns with your budget and lifestyle.
Our Honda dealership near Mobile offers a streamlined used car financing process that you can learn more about below. Contact our Alabama Honda dealer today to discover how we can help you secure the used car loan nearby you need.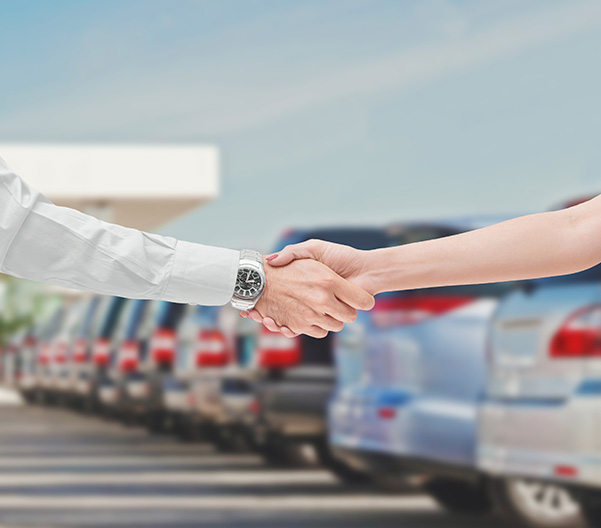 What Is a Good Interest Rate on a Car Loan?
Securing a used car loan involves several factors, including the cost of the car and your credit score. At Tameron Honda Eastern Shore, we offer competitive interest rates for all credit scores. While a higher credit score typically results in a lower interest rate, we understand that not everyone has an above average credit score and strive to provide good rates to all our customers, regardless of their credit history. That's why local Alabama Honda dealership offers subprime auto financing options for those with bad or no credit, so just let us know more about your situation.
If you're in the market for a used car in Daphne, Tameron Honda Eastern Shore is an excellent choice for financing. You can trust that we provide fair used car interest rates and terms, and even factor in inflation to ensure that you won't be caught off guard by unexpected costs. Don't hesitate to reach out to our team to learn more about our Honda financing options and find the ideal used car for sale for your needs and budget.
Does Inflation Affect Auto Loans?
When financing a used car, inflation is important to keep in mind. It can increase the cost of the car you want and affect the interest rate you pay. To help you avoid paying too much, Tameron Honda Eastern Shore offers competitive rates that factor in inflation so you can secure fair auto financing options that are tailored to your unique needs.
Used Car Financing Near Me
If you're looking for a reliable used car at an affordable price, contact Tameron Honda Eastern Shore. We look forward to answering any questions you have about used car loan interest rates and teaching you how to secure auto financing in Alabama.